Birdhouses of Loudoun County Online Auction: February 21 – 28
We are bringing back the most exciting portion of our premier spring fundraising event: The Birdhouses of Loudoun County online auction!  That's right, we're hosting another exciting online auction to benefit Loudoun Wildlife Conservancy. The auction begins at noon on February 21 and closes at 10:00 pm on February 28.  Up for auction are beautiful and unique birdhouse art pieces, hand-painted rain barrels and other artworks by local artists, as well as experiences including an exclusive picnic tour of JK Black Oak Wildlife Sanctuary.
We've been previewing the auction items on social media over the last few weeks, and you can view them at the auction site, which will open soon. We would like to thank the Loudoun Arts Council, and all of the local artists who created beautiful and unique birdhouses for our auction. We would like to thank our sponsors Watermark Woods and Wild Birds Unlimited of Ashburn for providing the bird houses. This auction will not disappoint – don't miss out!
(Note: You have to create a free account on the auction website to be able to bid on items. There are many items to bid on over two pages on the auction website. Don't miss out on the great items on the second page.)
Your generosity moves our work forward to protect wildlife habitats, serve as a knowledge leader for wildlife stewardship, inspire and engage people to become involved in the natural world, and advocate for the advancement of wildlife and habitat conservation. You can support our efforts by bidding on items in the auction, or making a donation. You make it possible for us to make Loudoun a better place where people and wildlife thrive together!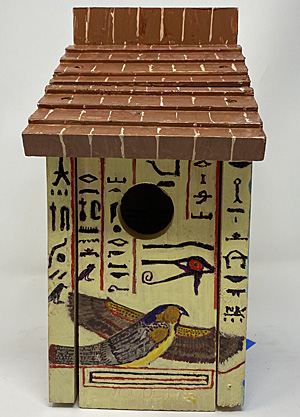 The post Birdhouses of Loudoun County Online Auction: February 21 – 28 appeared first on Loudoun Wildlife Conservancy.